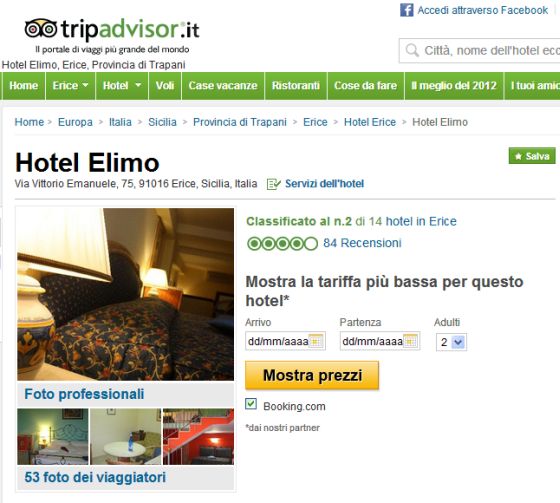 Calls itself the largest travel portal in the world, do not know if it will be true but it is one of the most visited and accredited with regard to the report of travelers.
Here, anyone can post comments to the truth and therefore also possible false because it is a service related to the reservation as in Booking.com.
Anyway also on Trip Advisor we are winning.
At the time of writing this news of 84 well we took total reviews 4 balls on the maximum 5 !
A good result.
We are interested also check out the comments, and if necessary correct where wrong, admit it but we are always available with our customers to improve and improve ourselves for the purpose of giving to those who turn to our facility the best possible service !
If you come to us… do not be hesitant to ask the best !