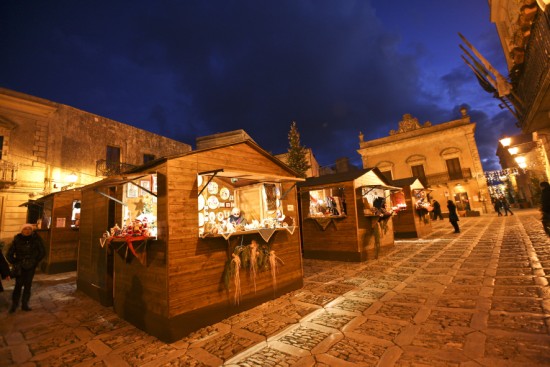 Wednesday 19 December 2012 at 17.00 Piazza della Loggia (already Piazza Umberto I) Erice in capital, part of the "EricèNatale 2012/2013" will be inaugurated the Christmas markets that remain open from 19 December 2012 to the 6 January 2013:
-Monday to Friday, pm 10.30 all 19.30
-Saturday and Sunday from 10.00 all 22.30
-1January pm 12.00 all 19.30 closed on 25 December.
During "EricèNatale 2012-2013" through the streets of Erice are also dotted with quaint and original nativity typical.
To enrich the event a series of events and cultural initiatives: concerts, folk shows, theater, tasting, screenings, exhibitions, etc.
For more information visit the website: www.ericenatale.it
The event is organized by the City of Erice and the Foundation EriceArte, in collaboration with associations and local committees.