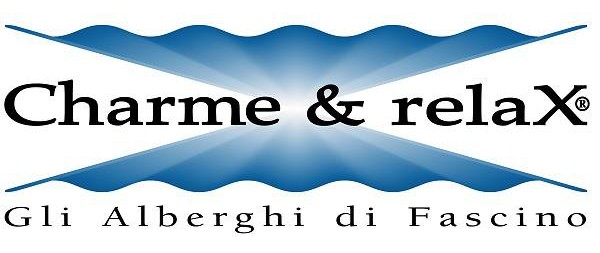 We are one of the Charming Hotels present and reported in the luxury hotel chain most reliable: Charm & Relax.
A synonym for Quality, Reliability, Services at the top and… Courtesy !
Charm & relax ® is the most important Italian Group of charming hotels, guaranteed for their professionalism, quality of services, nice location and quiet. On holiday like at the weekend, during the business trip or a simple overnight, the reception and the hospitality typical of the tradition and culture of the area, are the essential characteristics of our Group. At the sea, the lake or in the mountains, in the hills, at the spa or in the city, the Charming & relax ® are oases of peace, tranquility and charm. They are castles, ancient villas, abbeys, monasteries, chalet, ancient abodes hotel, farms of high-level, elegant and sophisticated city hotels: all examples of the heritage of history, culture and tradition is not contaminated by the uniformity of globalization and more and more and more beloved by a strict elite.
Quality, charm and tranquility, combined with communication and image of prestige, are certainly the main ingredients of success Charming & relax ®. An essential complement to the "Hospitality typical of the tradition and culture of the territory": that is friendly hospitality, family, warm but discreet, educated and professional, able to express those values ​​accrued and sedimented in the millennial history of our Culture. Hospitality increasingly valued and sought, which is manifested in the quality, variety and typicality of the Kitchen, in the charm and beauty of our hotels, in history and in the uniqueness of our territories.
In summary a mode of Being enchanted, pampered, spoiled and charmed, as only enjoy appealing & relax ® can tell.